Welcome To Pins & Pieces Quilt Shop
Heidi Brenum fulfilled her longtime dream of having a fabric store when she became the owner of Pins and Pieces Quilt Shop in downtown Darlington, Wisconsin. Although the store has moved a few times since its origin, she is proud to say that there's been fabric on this block for over 50 years! The store moved to its current location in the newly renovated historic Driver Opera House in late 2019, allowing for much more space for fabric, notions, and a long arm quilting machine.
Sewing has been a lifetime passion for Heidi, who fell in love with it as a 9 year old in 4-H. It must be hereditary seeing as both of her grandmothers were avid sewers, as well as her great grandfather who was a tailor in Switzerland!
Pins and Pieces' inventory of over 1200 bolts of fabric show Heidis love of color and design. She especially enjoys answering her customers questions and helping them find just what they're looking for. Pins and Pieces boasts a long arm, a large selection of 45″ and 108′ backing fabrics, and many extras to help you with your creative needs. With fabric lines from Moda, Benartex, QT fabrics, Blank, Henry Glass, and many others you're sure to find what you're looking for!

Say It With A Quilt
Pins & Pieces Quilt Shop is a helpful and friendly place. You will enjoy the warm atmosphere owner Heidi Brenum has created for you at the shop. The quilt shop is located on 242 Main St. in the historic city of Darlington, Wisconsin. Heidi looks forward to sharing quilting ideas and tips with you. She loves helping quilters find unique fabrics, patterns, or notions for their next project. You will enjoy Pins and Pieces wide selection of fabrics and notions along with their long arm quilting services, classes, and tuxedo rentals. Call 608-776-2116 to place a phone order with Heidi.

Bring your project to the shop so that Heidi can talk with you about it. Long arm quilting services can make finishing your quilting projects a snap. She looks forward to exchanging ideas with you about how your project can be finished in a creative and beautiful fashion. If you would like to set up a appointment to bring your project in just call Heidi at 608-776-2116 or email the shop. Feel free to walk in with your quilting projects during her shop hours to talk with her about your project and exchange ideas.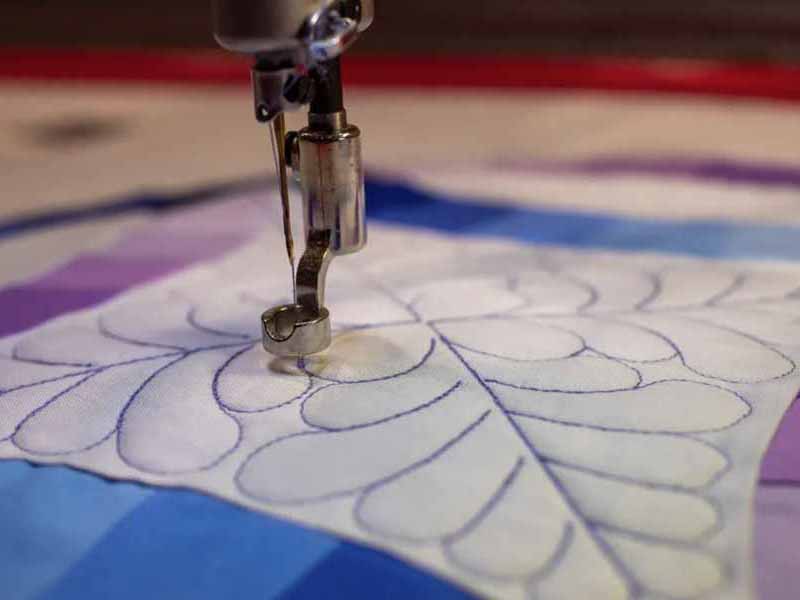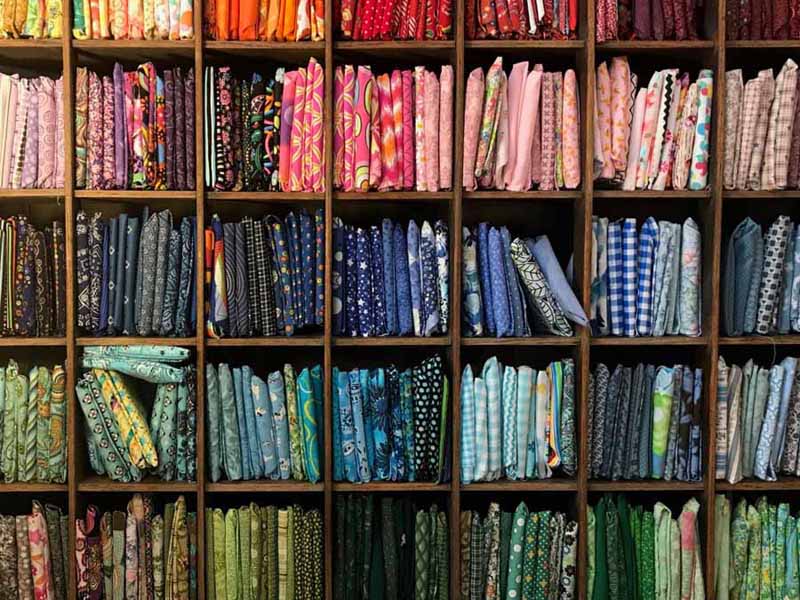 When you come to Pins & Pieces you will enjoy the wide variety of notions and fabrics available. The shop has a large selection of replacement zippers in a variety of colors, lengths, and materials including brass, aluminum, nylon and plastic to help you repair those special pieces of clothing you want to keep wearing.
Pins & Pieces also has a nice selection of velcro, thread, rotary cutters, rulers, needles, patterns, books, and buttons. You will be able to pick from a broad range of beautiful fabrics in a wide variety of colors and prints for your projects.
Sewing Machine &
Serger Cleaning
When your machine needs cleaning, oiling or its tension adjusted, bring it any time and I will call Randy to pick it up. If you need more help with your machine just give our technician a call at 608-214-5641.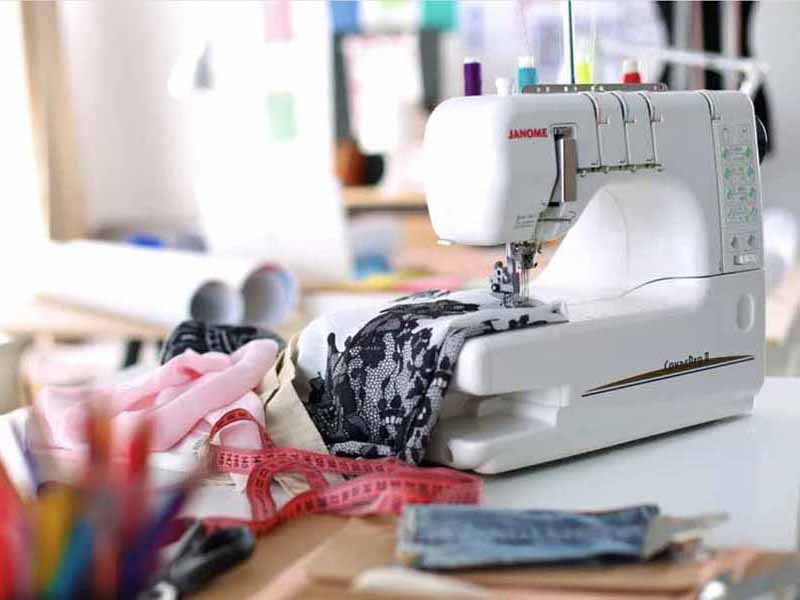 Super nice
"Super nice quilt shop & super nice staff. I love their fabrics!"
Love Visiting
"Love visiting Heidi's shop. Personable and helpful. Love all the panels. Worth a visit!"
Incredible Work
"Heidi does incredible work and was a pleasure to work with!"
Knowledge & Selection
Heidi is so knowledgeable and her selection of fabric is wonderful. She always greets you with a smile and is always willing to help with any projects you are working on. She has classes too. Great business."
Variety
"There was quite a variety of fabric here. Lots of patterns already made, so you could see what the kits looked like. Lots of panels for 'farm country' themes. Packer and Badger fabrics – some I had not seen before. Very friendly and helpful."
Exceptionally Helpful
"Heidi carries a wide variety of fabrics and is exceptionally helpful to her customers."